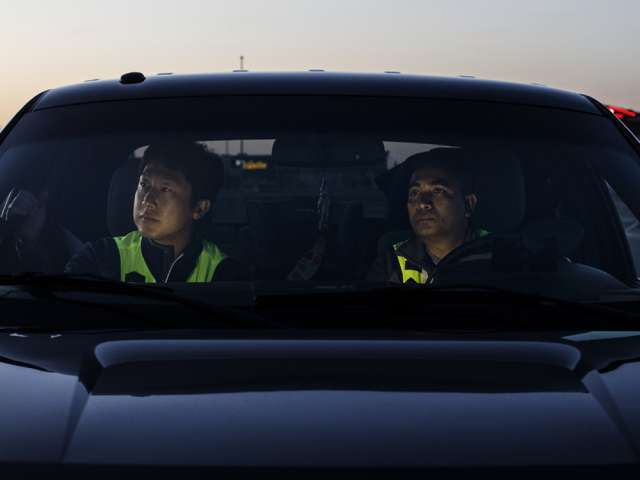 OLDS, Alta. — In the early hours of the morning, 85-year-old Margaret Erickson sometimes goes looking for trouble. A member of the Citizens on Patrol group in Olds, Alta., Erickson and 60 fellow volunteers act as extra sets of eyes and ears for the local RCMP detachment.
They drive around town looking for anything that's amiss: a car that doesn't belong, a gate that's mysteriously open in an industrial area or, says Jimmy Jeong, who moved to Olds from South Korea less than two years ago, aggressive driving.
"We know how it normally looks like," Jeong said, looking out the window of a Ford F-150 on a patrol one Wednesday evening in July, rolling slowly through Olds as the sun set, silhouetting the Rocky Mountains on the western horizon. Jeong and his friend Sazzad Hossain — they regularly patrol together — seem to know every business in town, stopping to chat briefly with a security guard outside the office of one of the town's cannabis producers.
As police face criticism over how they handle crime outside cities, Olds has formed one of the largest of the roughly 70 citizen patrol groups in Alberta